Comparative Size of 90° Magnetic Fixtures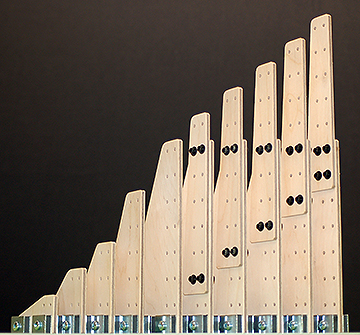 Magnetic Fixture Sets
The sets listed below are suggestions broadly based on the notion that you build models in a given range. If none of the stock sets meet your needs you can create your own custom set.
Go to the Fixtures, Accessories and Parts page to get started making a custom set.
If you have any questions or need help please do not hesitate to email me.
Note: The 5" Fixture Extension is recommended for use with only the 6-Magnet 7-1/2" Fixture. Use with other fixtures at your discretion.
All stock sets have a built-in 5% discount because I get to pre-bag hardware which saves me tons of time when packing orders.
Click any set below
for details or to order.

Fixture Height

Fixture Sets

1-½"

2-½"

3-½"

5-½"

7-½"

5" Fixture
Extension

Fixtures
in Set

Magnets
Included

Vertical
Presses

Kit Price

6

4

4

—

—

—

14

56

4

$102.50

6

6

4

4

—

—

20

80

6

$155.75

6

6

4

4

2

—

22

92

6

$179.00

6

4

4

4

6

2

24

108

8

$238.25

6

4

4

4

8

4

26

120

12

$298.25
Small Fixture Set
Go there
Small/Medium Fixture Set
Go there
Medium Fixture Set
Go there
New Standard Fixture Set
Go there

New Large Fixture Set
Go there

All fixtures accept vertical press attachments.

Sets include magnets to assemble all included fixtures.

Add (20) 12-lb Magnets to any set: $24.00

Add (50) 12-lb Magnets to any set: $55.00.

Add (100) 12-lb Magnets to any set: $95.00.

Florida Residents add 6.5% sales tax.
Special
All fixture sets currently include a free sanding block faced with Norton 220 grit paper on one side and 180 paper on the other side.
General Guidance on Selecting a Fixture Set
Many builders tend to order fixtures much taller than they need or will use. Ideally you want fixtures that are the same height as the fuselage at the fixture location.
If the fixture is much taller than the fuselage then it gets in the way and you'll find yourself bumping into it.
The tallest fixtures I have used to now are 7-1/2" tall. That includes building the 1/4 Scale SR Batteries Fokker Eindecker. I tend to use a lot of the smaller fixtures (1-1/2" and 2-1/2") for a variety of purposes while my tallest fixtures collect dust.
What works best for me is having more of the sizes I use frequently rather than spreading my set out such that I have a few of a lot of sizes. In other words, I'd rather give up the 11-1/2" fixtures that I don't use for more of the 2-1/2" fixtures that I use often.
You know what you build better than I do. If you contact me and have a good idea of what you will build then I'll do my best to suggest what will work well for you. If you're like me and build models wildly ranging in size then the Large Fixture Set is the most flexible at an economical price.
Small Set

Small/Medium Set

Medium Set

Standard Set

Large Set

Sailplanes
(Box-type fuselage)

1/2A - .15

.25 - .40

*

.50 - .60

.75 - .90

*

1.20

Quarter Scale

*

1/3 Scale

*
*

Anything Bigger

???

* The included fixtures are tall enough to build typical fuselages of models in this engine range but will not be tall enough to align wings of biplanes and parasol wings.

In general where two sets can build the same plane, one set may be marginally capable while another set may have more fixtures giving your greater flexibility and more options. For example, the Standard Set can build 1/3 scale planes but if that was the type plane I primarily built it is not the set I would buy as it would be pushing the capabilities of the set. Instead I would purchase the Large Set.